Macao Beach
Macao Beach is located within a 20-minute drive from Bavaro, Punta Cana Resort.
The beach is reached by Highway 105 Higuey – Miches. An Uber ride will cost approximately $7-10 one way.
Macao is a public beach with recently built wooden bridges and beach cafes. You can sit under the shade of palm trees or rent an umbrella and sun beds. The cost is 10 – 12 $.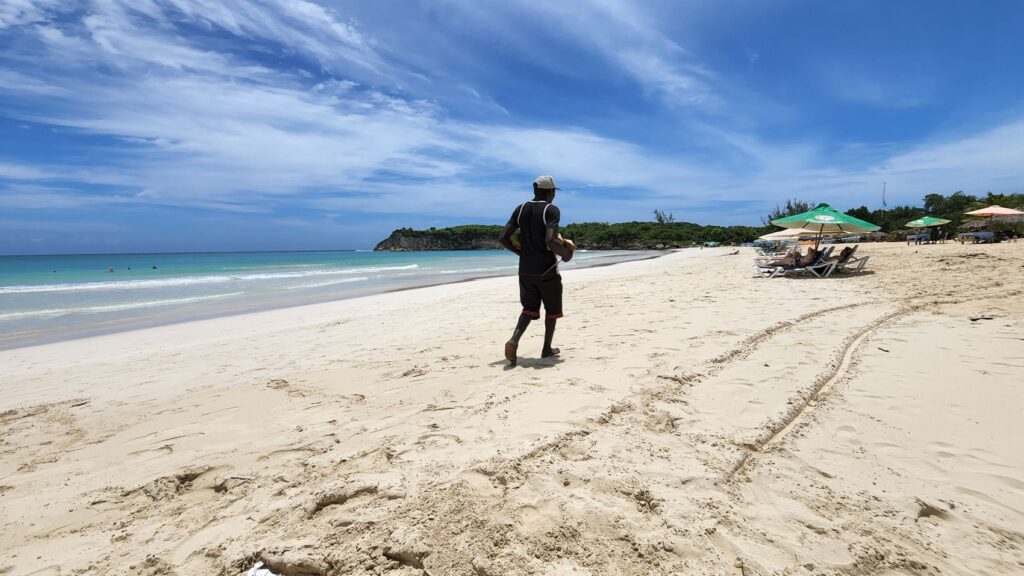 Dominicans and tourists come to beach on weekends. Dominicans come here to spend time at the beach and eat grilled fish or lobster. In addition, Macao Beach is famous for grilled fish dishes. Local fishermen catch fish, right here, in the early morning. On average, lunch will cost you $ 10 – $ 20.
In addition, surfers come to Macao beach. This is the only beach in the resort of Punta Cana that has a surf school. Moreover, it has excellent instructors who speak Spanish, English, Russian and other languages. The cost of training is $80 for 2 hours.
Overall, Macao Beach is an amazing beach.
Anyone will like it! Those who like big waves should accommodate more to the left, closer to the surf school. And for lovers of a calm ocean, the entire right side of the beach would be perfect.
Also, numerous buggy excursions come to Macao. Now they have a separate place and a separate parking lot. Hence, they will not interfere with your peaceful rest.
What can you do on Macao Beach?
Swim, sunbathe, drink fresh coconuts or Pina Colada prepared in fresh pineapples, taste fresh grilled fish and tostones (fried bananas).
You will be able to relax and have fun at the beautiful beach with the local flavor.
Be sure to take a sunscreen with 50 protection, a hat and sandals with you. The sand of Macao is golden in color and heats up at noon.