Limón Beach in Punta Cana
Limón Beach in Punta Cana you can see if you take Highway 104 in the direction of Miches. The road will take about 40 minutes on the highway and another 10 minutes on an unpaved road.
This is one of the few beaches where civilization has not yet reached. There are no hotels or tourists here, but it is regularly cleaned at the expense of the local municipality.
Limón Beach in Punta Cana is amazing and beautiful, with sand the color of gold and the Atlantic Ocean from deep blue to bright turquoise.
The beach is almost 3 km long, with waves and coconut palms. You can walk on the beach, just don't forget the sunscreen. If you go to the right, at the end of the beach there is a gorgeous view of Mount Redonda. And if you walk to the left, you'll see the Cedro River flowing directly into the ocean.
What to do on the beach?
This beach is sure to please you, especially those who like to jump on the waves or relax with pets. You can come here for a picnic, just remember to clean up your trash.
And also, this beach is beloved by sea turtles, there are many fenced areas with clutches of their eggs. Please do not forget that sea turtles are protected by the state and you can not build a fire close to the clutch or dig up the clutch.
There are also a small number of quad-bike and buggy tours to the beach. In addition, horseback riding can be arranged here.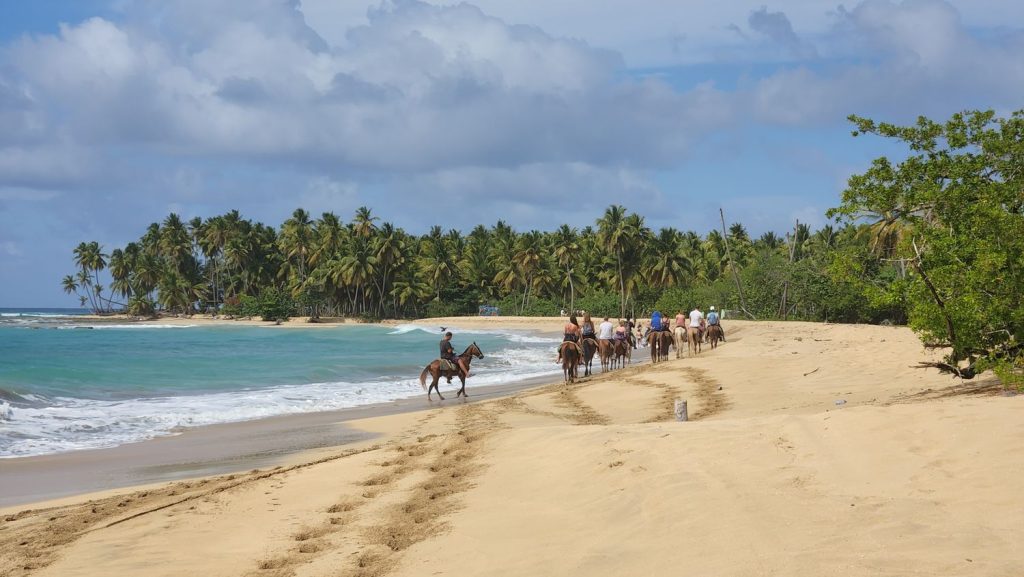 But still, the most valuable thing about this beach is its natural beauty and the sound of waves, enjoy it!
By the way, there are many plots of land that are for sale and in the near future, the cost per square meter will increase.
Perhaps you are thinking about buying a plot of land in the Dominican Republic, look closely at this area.